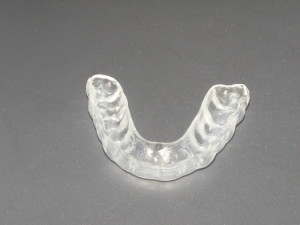 Do you have a son or daughter playing youth sports? Soccer, baseball, football, and basketball can be very dangerous for your child's teeth, without a mouth guard from Almeida & Bell Aesthetic Dental Center in Lone Tree.
Football is a violent contact sport – yet it has a relatively low rate of tooth injuries compared to other contact sports. Why? Football players are required to wear a mouth guard and a helmet.
Athletic dental mouth guards are worth their weight in gold!
If your child participates in a contact sport and does not currently wear a mouth guard, you're taking an unnecessary risk. At Almeida & Bell, we offer the Pure Power Mouth Guard (PPM), a custom-fit appliance that protects teeth, even as it brings the wearer's jaw into proper alignment.
Using PPM technology, we map your young athlete's jaw to find its ideal position, and make the mouthguard based on that data. In addition to protecting the teeth and jaw from impact, the muscles of the jaw, face, and neck are more relaxed, thus boosting athletic performance.
At Almeida & Bell Aesthetic and Dental Center in Lone Tree, we care about the health and safety of all our patients. In addition to sports mouth guards, we offer a wide range of cosmetic dentistry and other services. Schedule an appointment today.
Contact Almeida & Bell Aesthetic Dental Center:
Location (Tap to open in Google Maps):