Invisalign Dentist in Denver & Lone Tree
Invisalign® clear braces are a series of removable teeth aligners that your dentists at Almeida and Bell use as an alternative to traditional metal braces.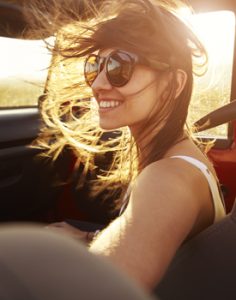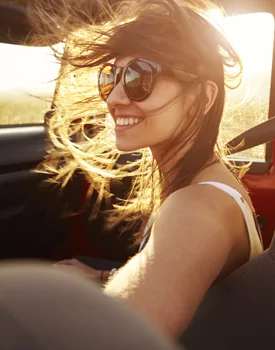 What Are Invisalign® Clear Braces?
Invisalign® treatment takes a modern approach to straightening teeth, using a custom-made series of aligners created for you and only you. These aligner trays are made of a smooth, comfortable, and virtually invisible BPA-free material that you wear over your teeth.
Wearing these invisible braces will gradually and gently shift your teeth into place, based on the exact movements that your doctor plans out for you. There are no metal brackets to attach and no wires to tighten. You just pop in a new set of aligners approximately every two weeks, until your treatment is complete.
You'll achieve a great smile with little interference in your daily life. The best part about the whole process is that most people won't even know you're straightening your teeth!
What Can Invisalign® Treatment Do for Me?
Invisalign® clear braces can resolve a number of orthodontic difficulties. Invisible braces can:
Straighten crooked teeth.
Alleviate crowding.
Close gaps.
Realign a crossbite.
Correct underbites and overbites.
Give you a confident, beautiful smile!
Invisalign® treatment is a versatile way to make your smile more healthy and beautiful than it has ever been!
Benefits of Invisalign® Treatment in Denver & Lone Tree
There are a number of exciting benefits that come with your Invisalign® treatment. If you are a candidate for clear braces, you can enjoy the subtlety, comfort, and the reduced impact on your oral health that result from an alternative treatment to traditional metal braces.
Subtle Treatment
Subtlety is the major benefit of Invisalign® treatment; the aligners are completely transparent, and hence not as visible as the flashy traditional wire and bracket braces. This is why Invisalign® treatment is particularly popular with adult patients who desire to straighten their teeth but not the look of traditional metal braces, which are commonly worn by children and teens.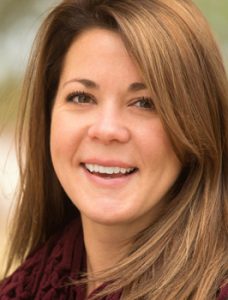 Comfort
In addition, the aligners are more comfortable than braces. Because the invisible braces are removable, food can be consumed without the encumbrance of traditional metallic braces.
Clear braces like these help you avoid many of the side effects of traditional fixed appliances. For instance, there are no sores on the gums and supporting tissues due to poking wires or metal brackets.
Reduced Impact on Your Oral Health
Fixed appliances are also believed to shortening tooth roots for most patients. Tooth decay affects up to half of patients because they cannot be removed during eating and cleaning. Fixed appliances make it difficult to take accurate x-rays and track progress.
Patients "graduate" to a new set of aligners in their treatment series every few weeks. There is less force per week and less pain from the aligners than with fixed appliances like traditional metal braces. Fixed appliances also need to be adjusted approximately once every six weeks and apply greater pressure.
Undergo Treatment with Confidence!
Computerized treatment planning is a standard part of the Invisalign® protocol. As with other forms of orthodontic treatments that incorporate a computerized plan, this allows you to review your projected smile design, learn how long the treatment is likely to take, compare different plans, and make a more educated decision about whether or not to choose Invisalign® clear braces.
The Treatment Process
Most patients experience this treatment process when they use Invisalign® clear braces to straighten their teeth:
Step 1: Schedule a consultation to learn if Invisalign® treatment may be a good choice for your orthodontic needs.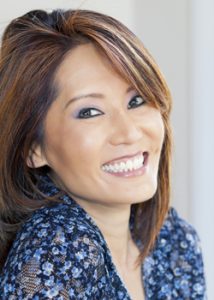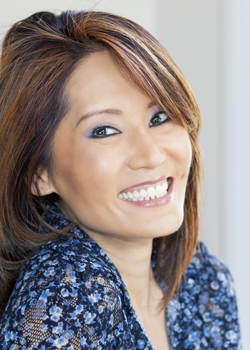 Step 2: Your dentist will collect dental impressions, x-rays, and photographs of the patient's teeth. The impressions are put through a CT scan, from which a computer creates a three-dimensional model.
Step 3: Technicians then individualize the teeth in the computer model and move them to their final positions as prescribed. Custom software then simulates the stages of movement. Once approved, a plastic resin aligner is manufactured for each stage of the computer simulation. Your clear braces are shipped to the office.
Step 4: You pick up your aligners from the office along with instructions. Although your invisible braces are removable, they must be worn for at least 20 hours a day to avoid delaying the treatment process. If they are not worn consistently, treatment time will increase.
Step 5: You come into the office every few weeks to pick up your next set of aligners. We will also, from time to time, ask you to come in for a progress check. This helps us monitor your treatment and ensure that it is proceeding according to plan.
Step 6: Once you have completed your series of aligners, we do a final check to ensure that your teeth are properly straight. Like other orthodontic systems, you have some flexibility. The final position of your teeth is not completely determined by the last aligner. If you want to change the end position because the actual position is not optimal, we can order new aligners, which are usually included in the originally quoted cost. This is called a "Refinement."
Step 7: After your treatment is complete, retainers composed of a similar material are usually required to be worn, at least at night, to ensure that your teeth do not shift back to their original positions.
The average treatment time with Invisalign® clear braces is about 1 year, though your experience depends on the complexity of your treatment. Simple treatments may take a mere 140 days, while more complex treatments could take up to 18 months.
Get Straight, Healthy Smiles with Invisalign® Clear Braces
Here at Almeida Bell Dental, we are ready to help you get a healthy, beautifully straight smile! If you are interested in Invisalign® clear braces, please call our office to schedule your consultation in Denver or Lone Tree.