Dentist in Lone Tree, Colorado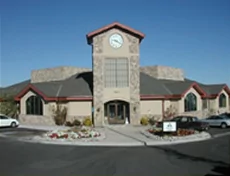 What do you see when you look at your smile? Crooked teeth? Chipped teeth? You can have a better smile! If you are not seeing a radiant smile today, let a Lone Tree dentist restore your smile and your confidence!
Almeida & Bell Dental Cosmetic, Implant & Sedation Dentistry is focused on creating beautiful smiles. We offer a wide array of services to give every patient a reason to smile. Among these services, we are especially pleased to offer teeth whitening, porcelain crowns, and porcelain veneers.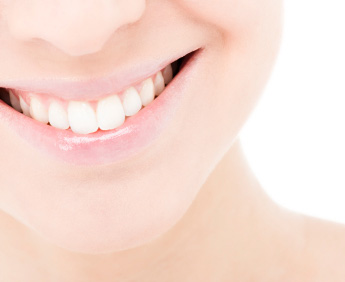 Whatever you need to make your dream smile come true, Drs. Almeida and Bell can help you achieve it with our cosmetic dentistry treatments. Our most popular services are the following:
Teeth Whitening

| Injuries and lifestyle choices can discolor your teeth. We know how to

whiten your teeth

based on the root cause. Over-the-counter products can seem convenient, but they are not as safe or effective as having your dentist whiten your teeth. Let us bring out the shine in your teeth!




Learn More About Teeth Whitening

Porcelain Crowns

| Placing crowns used to be a painful, laborious process—but not for Almeida & Bell Dental Cosmetic, Implant & Sedation Dentistry! We have an E4 Dentist System, which enables us to map the inside of your mouth and produce a crown designed for your unique needs in a single day! Don't put up with the hassle of multiple visits and temporary crowns. Find out why porcelain crowns from our office are an exciting way to revitalize your smile!




Learn More About Dental Crowns

Porcelain Veneers

| When your teeth are uneven or worn, you may not know how your dentist in Lone Tree can help. There is an answer:

porcelain veneers

! This is also an instant orthodontics option. We can dramatically improve your smile in two visits. On the first visit, we will map your teeth and determine how the veneers should be shaped. On the second visit, we place the veneers, so you walk out with a dazzling smile!




Learn More About Dental Veneers
If you're looking for a long-lasting, durable replacement for your missing teeth you should seriously consider dental implants. Dental implants have become extremely popular over the last decade because they look natural and feel great. With proper care, your dental implant can last for decades! A dental implant consists of three major parts:
The Implant

: A dental implant is a small titanium post that is inserted in your jawbone, and then it fuses with your jaw over several months in a process known as osseointegration. Once fused, it provides active stimulation to your jawbone and helps to keep your mouth healthy. 
The Abutment

: The abutment is a connector between the implant and the new crown on top. It screws into the post and it connects the implant to your new tooth.
Dental Prosthetic:

Your beautiful new crown will be fastened to the abutment, anchored firmly in place by the other parts of the implant. Our crowns look natural, and nobody will be able to tell that you are missing your original tooth. 
Learn More About Dental Implants
We want to make sure that you feel confident in every aspect of your smile, and this starts with you feeling at home during your visit. Our top priority is to make sure that you're comfortable and relaxed when you step into our office. When you walk in the door our friendly staff will greet you by name and talk about what is going on in your life. 
Before starting a procedure we will explain what we are going to do and answer any of your questions. If you are especially nervous or tend to have a hard time sitting through appointments, we can use IV sedation to help minimize any worries during your visit. During your procedure, we will check in with you frequently to ensure that you are feeling great. We also offer the following comfort amenities:
A wide selection of music and DVDs.

Comfortable blankets.

Refreshing lemon-scented towels.

Massage chairs (with advanced scheduling). 
Learn More About Sedation Dentistry
Everyone needs a dentist, even if it's just for your semi-annual appointment. It's hard to overstate the importance of your general cleaning. When you come in, you can expect a couple of different things during your visit:
X-Ray and Examination:

We will start your appointment by examining your progress. This will give us a clear picture of the state of your oral health since your last visit. If you have any cavities, we will address them by putting together a treatment plan. Dr. Bell or Dr. Almeida will also examine your teeth and address any questions that you have.
Professional Cleaning:

Our dental hygienist will professionally brush and floss your teeth. We will use our tools to gently scrape away any plaque that has built up; we will polish your teeth so that you leave the office feeling fresh. 
Education:

We want you to be able to provide great care for yourself on your own. Our hygienists will teach you how to brush your teeth and make sure that you can floss all of the hard-to-reach areas on your own.
Learn More About General Dentistry
Schedule an Appointment with a Dentist in Lone Tree
Our dentists and team at Almeida & Bell Dental Cosmetic, Implant & Sedation Dentistry look forward to helping you with all your oral health and smile goals!
Questions? Looking to schedule an appointment with Drs. Paul Bell and Dr. Adam Almeida? Call 303-858-9000, text, or contact us using the form on this page. We look forward to helping you with your dentistry needs!