Wisdom Teeth Removal in Denver & Lone Tree, CO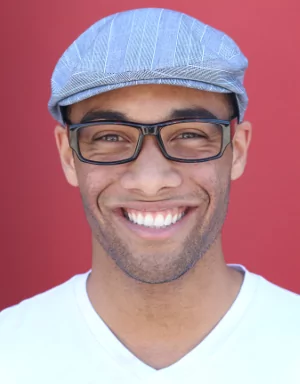 Getting your wisdom teeth pulled helps to prevent problems with impaction later on. At Almeida & Bell Dental Cosmetic, Implant & Sedation Dentistry, we recognize that good oral health contributes to better overall health. When wisdom teeth begin to come in, they can put your oral health at risk for a number of reasons; that's why we perform wisdom teeth removal procedures at both of our convenient office locations.
Why Would I Need My Wisdom Teeth Pulled?
Most adults will need their wisdom teeth pulled at some point in their life. The wisdom teeth are a third set of molars that are meant to come in at the very back of your mouth.
While your first two sets of molars erupt from your gums in childhood, wisdom teeth come in later, closer to your late teens or early adulthood. This is because they are teeth leftover from our ancestors who had larger mouths and less access to dental hygiene. They suffered tooth decay and tooth loss at a much higher rate, and their wisdom teeth were meant to replace teeth that had fallen out early.
Thanks to evolution giving us smaller mouths and advancements in dental care and dental hygiene allowing us to keep more of our natural teeth, most adults no longer have to deal with the level of tooth loss from ages past — but we are still born with our wisdom teeth anyway.
As a result, when wisdom teeth try to emerge from the gums in your early adulthood, they can cause a number of problems, including:
Overcrowding | Wisdom teeth may push other teeth out of the way trying to come in, giving you a crooked and crowded smile.
Becoming Impacted | Without enough room in your mouth, wisdom teeth may become trapped under your gums, resulting in extreme pain and discomfort as they try to erupt.
Tooth Infection | Impacted wisdom teeth can lead to infections and a number of other health concerns.
To avoid these problems, our talented doctors can perform a safe wisdom tooth extraction to help preserve the rest of your teeth and help you avoid any unnecessary dental pain. We are able to treat both erupted and impacted wisdom teeth in our office.
What To Expect From Your Wisdom Tooth Extraction
An impacted wisdom tooth can be avoided with a tooth extraction at one of our practices in Lone Tree or Denver. When you come in to have your wisdom teeth pulled at Almeida & Bell Aesthetic Dental Center, you can trust our skilled doctors to perform the wisdom tooth extraction as efficiently and safely as possible.
You will be administered dental sedation for the procedure, so you should plan on having a trusted, responsible adult to drive you home when the procedure is finished. After your wisdom tooth extraction has been safely completed, we'll explain the specifics of your individualized outpatient care to both you and your companion.
Thanks to modern dental technologies and dental procedures, we can help you to have a safe and comfortable procedure with less recovery time at home. Call our office to learn more about your wisdom teeth removal procedure in Colorado.
Protect Your Oral Health With Wisdom Teeth Removal From Almeida & Bell Cosmetic, Implant, & Sedation Dentistry!
Our doctors have the skills and experience to perform your wisdom tooth extraction safely and help you feel as comfortable as possible throughout the process. Contact our office today to learn more about this procedure at Almeida & Bell!