Dentist Near Northfield, Colorado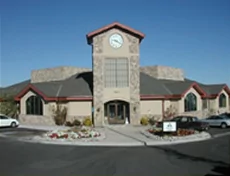 If you're looking for a dentist in the Northfield area that understands you and treats you like family, you've come to the right place. At Almeida & Bell Dental Cosmetic, Implant & Sedation Dentistry, we don't just clean your teeth—we transform your life by giving you a smile and lifestyle that you'll be proud of every day.
We provide a comprehensive suite of services to help patients just like you keep feeling healthy and looking great. Whether you have chipped teeth, broken teeth, or just need a cleaning, we're here to serve you!
We offer many different options to help make your smile look amazing! We will help you pick the best option for your unique situation. Everyone's smile is different. We will talk with you so we can understand the goals that you have and get to work designing your optimal smile.
Learn More About Teeth Whitening
We use professional-grade whitening to help you achieve a brilliantly white smile. In addition to improving the look of your teeth, teeth whitening can also boost your confidence and make you feel more self-assured. At our dental practice, we offer a range of teeth whitening treatments to suit your individual needs and preferences, including in-office and take-home options.
Learn More About Teeth Whitening
Dental crowns are protective coverings that are custom-designed for your teeth. Crowns protect the structure of your existing teeth and improve their appearance. Dental crowns can be used to restore damaged or decayed teeth, as well as to replace missing teeth with a dental implant. Our team of experienced dental professionals will work closely with you to determine the best course of treatment to meet your specific needs and goals.
Learn More About Dental Crowns
Porcelain veneers are coverings that can help improve the shape of misshapen or crooked teeth. Veneers are made of porcelain and are custom-designed to fit your teeth perfectly, creating a natural-looking smile. Dental veneers are a great option for those who want to improve the appearance of their teeth, as they can also help to hide stains and discolorations.
Learn More About Dental Veneers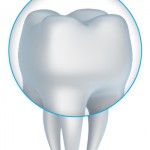 Dental implants are one of the best ways to replace missing teeth. Implants replace your tooth root and are designed to fuse with your jawbone so your mouth stays strong and healthy. Your replacement tooth then goes on top of the implant for a sturdy new smile. Implants are:
Natural-Looking:

Each crown restoration is lab-designed out of porcelain, giving it a natural, white appearance.
Sturdy:

Instead of relying on your other teeth or gums to hold your replacement tooth in place, implants are secured directly in your jawbone, just like your real teeth.
Long-Lasting: The best part of implant technology is that it is incredibly long-lasting. With proper care, implants can last for decades—or even a lifetime!
Learn More About Dental Implants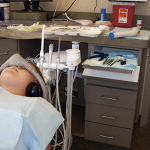 We know that you expect a comfortable experience when you step into our office. We use IV sedation at our office to help relax you and keep you at ease during all of our procedures. This is a fast-acting relaxant that is administered directly through an IV. If you struggle with dental anxiety, you can rest easy during your whole treatment with this sedation. To keep you comfortable, we also offer fun amenities such as:
Music and DVD selections.

Comfortable blankets.

Refreshing lemon-scented towels.

Back massage chair (with request).
Learn More About Sedation Dentistry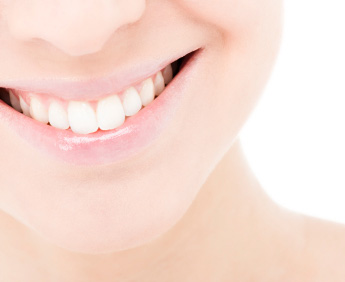 It's vital to come into our office every six months for a semi-annual checkup to stay cavity-free. When you come in for your checkup we professionally clean your teeth and evaluate your oral health to make sure that everything is in top shape.
Your mouth is a living ecosystem, and we want to make sure that no buildup of plaque has occurred. When you come in, you can expect our cleaning to cover a variety of different steps that include:
X-Ray and Examination: We will review your dental records and take x-rays to review the state of your teeth and target areas that we need to focus on.
Professional Cleaning and Flossing: Our hygienist will gently scrape away any plaque that has accumulated since your last visit. We will also floss and polish your teeth to leave them feeling fresh.
Education: At the end of each visit, we will help you understand how to properly care for your teeth to make sure that you maintain your ideal smile.
Schedule Any Follow-Up Work: If we identify any areas that need additional attention, we will put together a personalized treatment plan so all of the areas of your smile get the attention that they need.
Learn More About General Dentistry
Looking for a Dentist Near Northfield, CO? Contact Almeida & Bell Dental!
If you live in Northfield, we would love for you to be part of our dental family! We offer free consultations, so you don't need to feel nervous about coming in and asking us questions about your smile. Our friendly staff is waiting to help serve you and give you the smile you have always dreamed of. Give us a call today at 303-858-9000!