---
Tiffany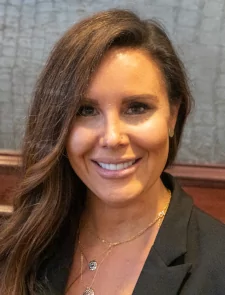 I have been in the dental field and working at Almeida and Bell Dental since 1999. I love to help patients get the dental work they need and/or want. I also love working with the best staff and doctors. I look forward to going to work every day! My favorite part of dentistry is seeing the confidence our smile makeovers give our patients!
I grew up in Littleton, CO and now live in Southeast Aurora. I love to sing, go to the movies and read books. I love hanging out with my husband, 2 kids and 2 dogs. I love traveling and Elvis Presley! My favorite way to spend the weekend is going off-roading with my husband in our Bronco and seeing all the beauty Colorado has to offer!
I want to be remembered as a good and caring person.
---
Abigail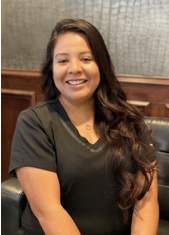 My name is Abby,
I was born in Mexico and raised in Colorado, I am married and have a 2-year-old boy that keeps me busy and very entertained.
During my free time I enjoy taking my son to the pool and new parks that we have not been to. I also like to spend time with my friends and family. I have been working for Almeida & Bell for over 5 years, I love our Dental family at Almeida and Bell.
I have a passion for dental but specifically the Oral Surgeries.
---
Kellie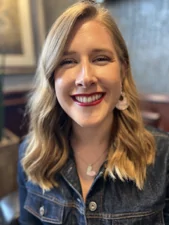 Hi! My name is Kellie. I love working in dentistry and specifically at Almeida and Bell Dental because I love working alongside patients. I love seeing patients walk in with insecurities and concerns about their smile, and then walk out later excited and confident about what our office has done for them. When I'm not working, I love to go hiking, hang out with my daughter, and try new restaurants with my boyfriend. I am also passionate about skin care and makeup, so I love building my business with Mary Kay!
I am also a huge Husker fan; so, GO BIG RED!!
---
Ceara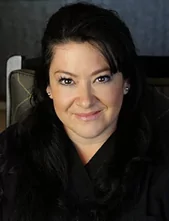 I've been with Almeida and Bell for 15 years. I am most passionate about making a difference in the lives of our patients. Our cosmetic makeovers can change a person's life, and knowing that I had a hand in making that happen is exciting and fulfilling. I have 3 adult kids, 2 of which are in college at CSU. In late summer early fall I love going to Farmers Markets. I want to be remembered as fun, loving and a good wife and mother.
---
GayLynn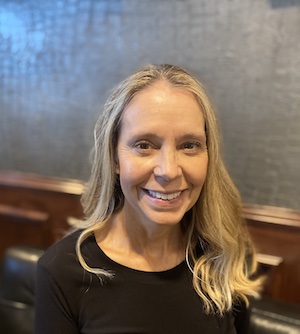 Professionally, I am passionate about patient care and being thorough during your visit. I also enjoy educating you on your oral hygiene needs and listening to your concerns and desires. I have been a dental hygienist since 1995. I grew up in a small farm town in Iowa. It was my love for the outdoors that brought me to Colorado. I enjoy spending time with my son and experiencing events and activities together, spending time with family and friends, and doing research. Sometimes I can't stop talking about how much I love being a mom. When I'm not working you can find me outdoors; hiking, biking, enjoying reading and listening to podcasts. When away from the office I am planning new adventures with my son, lastly I love gardening.
---
Ashley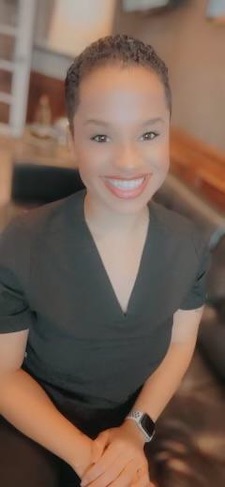 Hello! My name is Ashley and I am a Denver native. I'm a graduate of Concorde Career College-Aurora and have been a dental assistant for 8 years, and I truly enjoy my job. I love the family atmosphere we have in our office, not only with our staff, but shared with our patients as well. Working here is a great experience, and the care we show our patients is unlike any other place I've worked before in the dental field.
I am a proud mother of three beautiful and amazing children. When I'm not at work, I can be found cheering my kiddos at their sporting events. I am an avid fan of the Denver Broncos and I enjoy watching their games, especially when they're winning.
I've been truly blessed with a wonderful family and a good job.
---
Laura
My favorite part of working at a dental office is watching the transformation of the patient's smile. Seeing their happiness when the process is finished is absolutely priceless.
Being a New Orleans native, I am a lover of seafood and jazz music. I enjoy art museums and learning about different cultures. My greatest delight is definitely spending time with my grown children.
---
Kristen
I love the dental industry and have been working for Almeida & Bell Dental since 2006! I'm passionate about helping people feel good about themselves and their smile, and assisting them with having a great dental experience! I've worked as both a dental assistant and up in the front office but now currently specialize in surgical coordination and insurance behind the scenes for our awesome patients. When I'm not working, I love spending time with my husband, 3 children and 3 dogs. I also love working out and am very passionate about body health and fitness!
---
Sheri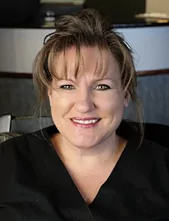 Hello all, I am Sheri. I have been a fixture in this Dental practice for 28 years. I enjoy the family atmosphere that we have here and love all of my co-workers. The quality dentistry we provide here, and the lives we change through creating beautiful smiles and healthy mouths is very satisfying as a professional. Family is very important to me. I have two grown children and a beautiful granddaughter that I cannot get enough of. Traveling is one of my very favorite things to do, but seeing new places in my own state and having adventures with my family is my passion. Photography is my favorite hobby.
---
April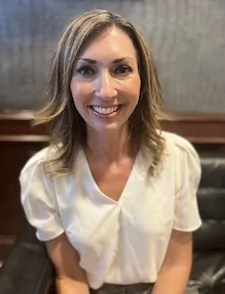 Hi! My name is April and I love being a part of Almeida and Bell Dental! I really enjoy helping clients here feel better about their dental health and their smiles! It's a wonderful feeling to see patients so happy when they get a smile makeover or when they are receiving quality care. It truly is like a family working here! When I'm not working here I love hanging out with my family, going on dates with my hubby (aka Dr Bell), running, hiking, playing piano and eating!
---
Zulma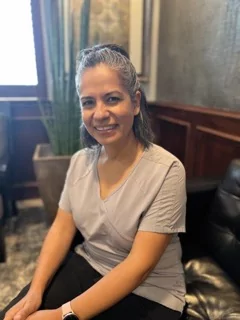 Zulma grew up in Mexico, she has been in Summit County since 1997. Prior to becoming a dental hygienist, she was a dental assistant for 10 years. Zulma graduated with an associate's degree in dental hygiene in 2017 from Colorado Northwestern Community College. She is very passionate about the dental field; she loves contributing to peoples oral and overall health. Among other skills, Zulma is fluent in Spanish and English. When not working Zulma enjoys hiking, exercise, yoga, spending time with family and friends and enjoys following her daughter around Colorado for softball tournaments.
---
Diego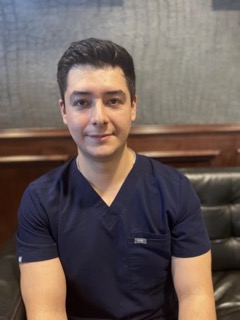 ---
Nataly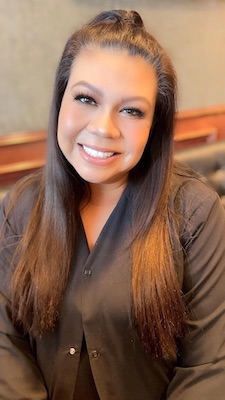 I was born in Hermosillo Sonora. I moved to California when I was only 9 months old and have been in Colorado since 1998. Been in the Dental industry for over 6 years and have loved every single thing about it, specially surgeries. I just love helping people and find the mouth absolutely fascinating.
In my free time, I do lashes and spend as much time as I can with my kiddos, making as many memories as possible. My oldest just Graduated High school 2022 and has recently joined the Navy, while my husband and I were getting ready to finally have all 3 kids out the house and in school, we got a surprise baby number 4, it was completely unexpected but we are excited to meet her in September.
---
Megan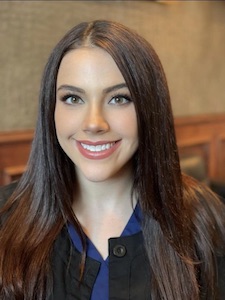 My name is Megan, I am a Colorado Native, in my off time I enjoy spending time outdoors, preferably with a snowboard strapped to my feet. When I'm not outside you can find me hanging out with my sweet dog Jax. I have been dental assisting for 6 years now! My passion for dental began in 2016 and has only grown since. One of the many reasons I enjoy working at Almeida and Bell is to give someone a reason to smile again.
---
Presleigh
Hi! I am Presleigh, I've been working with Almeida and Bell since May of 2020, but I've been part of the team for a lot longer. My Grandpa, Dr. Donald Almeida started this practice and I've been coming here with my Mom, who also works here as the office manager, ever since I was a baby 🙂 My Grandpa has since retired, but I still very much enjoy coming to work everyday with my Mom and Uncle, Dr. Almeida. I really love my coworkers and my family, and I enjoy coming to work and being around good people all day. I am saving up to travel and then go to school, and in the meantime I am learning Japanese and Spanish! I love walks, my sweet cats Powder and Sugar, Studio Ghibli movies, skincare, and tea.
---
Bekah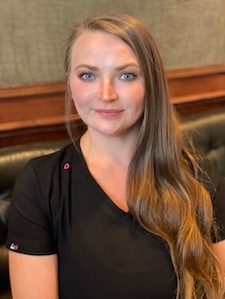 My name is Rebekah and I am a Colorado native. I have also been blessed to have called both Spain and Hawaii home. After living on Oahu for two years, I bring the island vibes and aloha spirit with me everywhere I go! I have a linguistics background and graduated with a Bachelor of Arts in Modern Languages with a concentration in Spanish and minor in French. I have more recently fallen in LOVE with dentistry and am fortunate to be a part of the Almeida and Bell team. I enjoy being able to apply my degree and use my language skills to translate for our Spanish-speaking patients. I am passionate about working in the dental field because I am a service-oriented person and I strive to always make a positive impact on the lives of those around me. Dentistry is the perfect balance of excitement and routine and I am eager to continue to learn and grow in this field. In my free time, I enjoy being outdoors in the beautiful Colorado mountains, lifting weights and cooking nutritious meals at home for family and friends. I am thrilled to be a part of this talented and fun staff and I look forward to serving more of your smiling faces!