General Dentist in Denver & Lone Tree, CO
Maintain a Strong, Beautiful Smile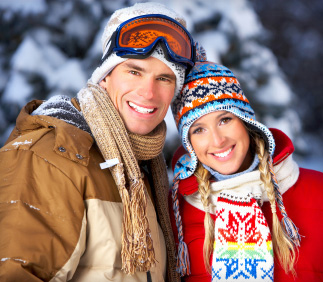 Whether you require a general checkup or the most complex dental care, your Lone Tree and Denver dentists at Almeida & Bell Dental will provide the best that dentistry has to offer.
From thorough oral examinations that allow us to detect and treat potential problems in their earliest stages to professional cleanings and fluoride treatments, Drs. Adam Almeida and Paul Bell provide an extensive range of options that are ideal for preserving and improving the dental health of every member of your family.
The resulting benefits to our patients are healthy mouths, fresh breath, healthy gums, and glowing smiles. To learn more about our general dentistry services or set up an appointment with one of our doctors, contact our office in Denver or Lone Tree, CO today.
General Dentistry For A Healthy Smile
Professional Cleanings: A clean mouth has a far better chance of being a healthy mouth. During your regular checkups, to provide you with the best oral health possible, we will clean your teeth and provide you with dental hygiene practices, so you can feel that freshness that professional cleanings can bring.
Fluoride Treatments: To strengthen the enamel on your teeth and encourage better oral health and dental hygiene, we provide fluoride treatments.
Dental Hygiene: Drs. Adam Almeida and Paul Bell and our highly-skilled, friendly team partner with you to make sure you are informed and comfortable with the best dental hygiene practices. These practices ensure your best oral health, so your smile looks and feels great!
Dental Sealants: To help prevent cavities and provide great oral health and better dental hygiene, we offer dental sealants, which are a covering we paint onto teeth that have a possibility of becoming decayed, such as teeth in the back of your mouth that are hard to reach with your regular dental hygiene practices.
Temporomandibular Joint (TMJ) Disorder Treatment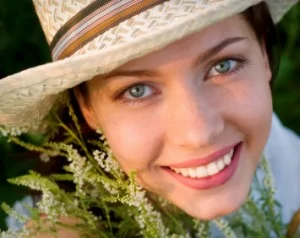 Temporomandibular joint (TMJ) disorder is a painful condition involving the joint that opens and closes the mouth. The temporomandibular joints are the small joints in front of each ear that attach the lower jaw to the skull. The disorder may affect the jaw joint or the muscles surrounding it.
The exact cause of TMJ disorder is often unclear. Possible causes include excess tension in the jaw muscles, faulty alignment between the upper and lower teeth and jaws, and disturbed movement of the jaw joint. Symptoms of TMJ disorder include pain and clicking sounds with movement of the jaw.
Although there is no one treatment that will fully cure TMJ, there is a variety of treatments that will help to alleviate pain and prevent further damage from occurring in the jaw area.
Therapy may involve a specialized splint called a neuromuscular orthosis. This is often used to restore balance. Subsequently, a semi-permanent splint may be necessary. Later, comprehensive orthodontics and tooth restoration may be required.
You can learn more about TMJ disorder and treatment on our page.
Schedule a General Dentistry Appointment in Denver or Lone Tree
We want to provide an extensive range of options to preserve and improve the health of every member of your family, so everyone you love can have a healthy mouth, fresh breath, and healthy gums. To learn more about our general dentistry services or set up an appointment with one of our doctors, contact us at our Denver office or our Lone Tree office today.