A Complete, Fully Refreshed Smile
A Rejuvenated, Permanent Smile
Experience the confidence of a beautiful smile without the limitations of missing or failing teeth. At Almeida & Bell Dental, we take pride in being the leading provider of full-mouth dental implants in the greater Lone Tree, CO, and Denver, CO areas. Also referred to as full-arch dental implants or All-on-X dental implants, these remarkable dental restorations can replace an entire arch of teeth in a single procedure.
With the added convenience of same-day temporary restorations for many patients, our dental specialists, Drs. Adam Almeida and Paul Bell customize your treatment to address your dental concerns and achieve your unique smile goals. Say goodbye to embarrassment and enjoy a perfectly proportioned, healthy, and beautiful smile with full-arch dental implants!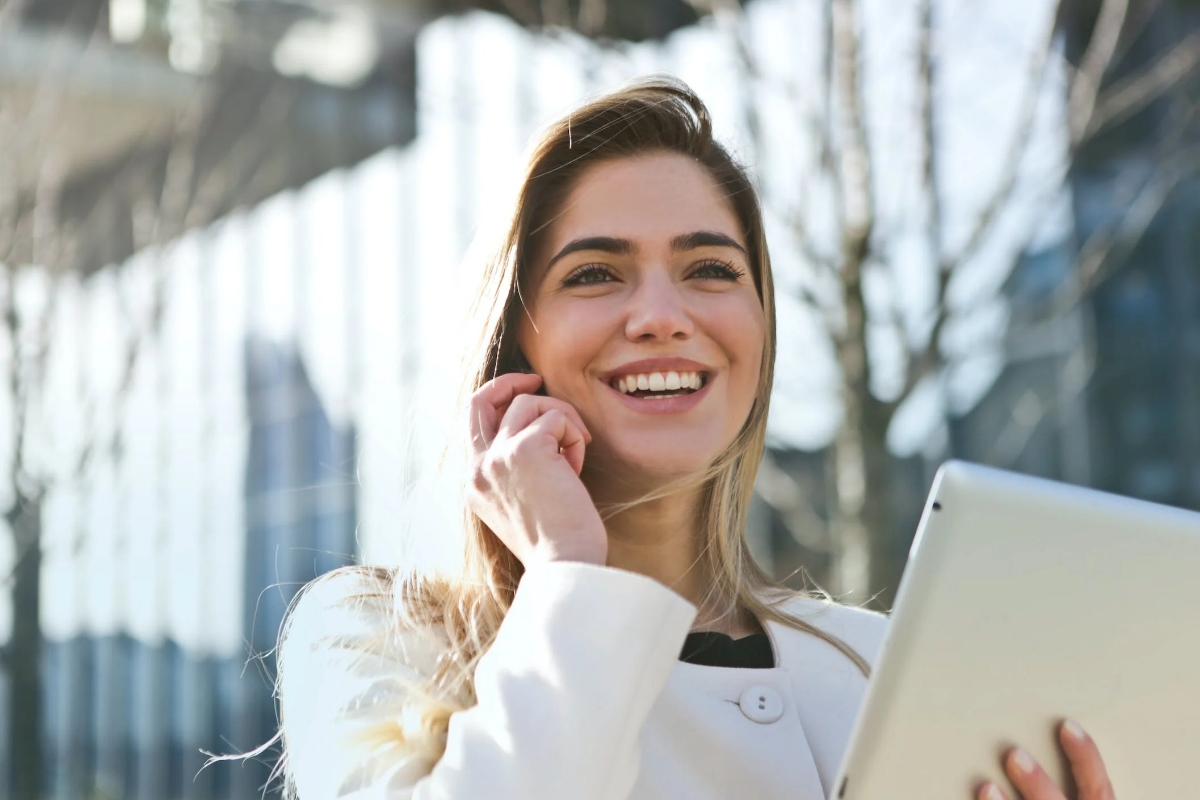 Personalized Smile Solutions
Single Tooth Implants
Drs. Almeida and Bell can assist you in replacing a single missing tooth with a natural-looking dental crown that is tooth-colored and fixed onto a single dental implant. Even though it's a single-tooth implant, it's customized to blend seamlessly with the surrounding teeth, making it virtually impossible for anyone to detect that you were ever missing a tooth.
Multiple Tooth Implants
Dental implants are highly customizable and can effectively address the replacement of one, several, or an entire set of missing teeth. Our multiple tooth implants are connected to a few strategically positioned implants, providing secure support for a fixed, permanent dental bridge. The dental bridge is tailored to match your facial structure and skin tone and meticulously crafted to match the size, shape, and color of your neighboring teeth for seamless integration into your smile.
Implant-Supported Dentures
Our implant-supported dentures offer patients the advantage of a stunning and functional smile that is anchored in the jawbone for a sturdy foundation. This means that, unlike traditional dentures, implant-supported dentures do not require adhesive to remain in place, providing greater stability and comfort. These dentures can be removed for proper cleaning and hygiene and help to prevent bone loss over time.
All-on-X Full-Mouth Dental Implants
Transform your smile with our comprehensive full-mouth dental implants, widely regarded as the "gold standard" in tooth replacement. Our full-mouth dental implants are designed to deliver a stunning new smile in just one visit, utilizing our all-on-X implant protocol, four or more implant posts are implanted into the jawbone for optimal support. This creates a full arch of dental implants that closely mimic the look, feel, and function of natural teeth, allowing you to smile with confidence once again!
Alane's All-On-X Implant Dentures
Benefits of a Lifetime Smile

Discover the numerous health benefits that full-mouth dental implants offer in addition to their aesthetic advantages. By replacing a full arch of missing teeth with implants, you can significantly improve your overall oral health and well-being. Full-mouth dental implants provide essential stimulation to the jawbone, preventing bone loss and preserving its strength and structure.
This helps maintain your facial contours and prevents the sunken appearance commonly associated with tooth loss. Moreover, dental implants restore proper chewing function, enabling you to enjoy a diverse and nutritious diet, leading to improved overall nutrition and digestion.
By eliminating gaps in your smile, full-mouth dental implants promote proper alignment of neighboring teeth, reducing the risk of dental shifting and bite problems. Experience the remarkable health benefits that full-mouth dental implants can bring, enhancing both your oral function and your overall quality of life.
At Almeida & Bell Dental, we believe that everyone deserves the life-changing benefits of dental implants, regardless of their financial concerns. That's why we prioritize affordability and offer various flexible payment plans tailored to fit your budget. We are proud to be in network with most major dental insurance providers, maximizing your coverage and minimizing your out-of-pocket expenses.
We collaborate with trusted third-party dental financing companies to provide additional financial options. Don't let cost be a barrier to achieving your dream smile! Full-arch dental implants are within reach.
Wanting to Restore Your Entire Smile?
Schedule your consultation with our dental experts today!