Restorative Dentistry in Lone Tree and Denver, CO
Maintain a Strong, Beautiful Smile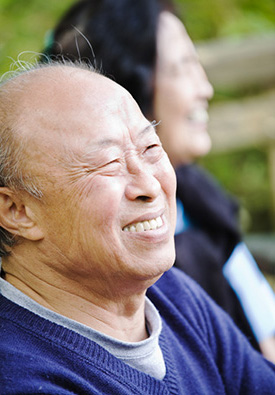 When a patient requires a restorative dentistry procedure, your Lone Tree dentist at Almeida & Bell Dental Cosmetic, Implant & Sedation Dentistry can provide the best that restorative dentistry has to offer. We provide a variety of restorative dentistry procedures, including dental crowns, dental bridges, inlays and onlays, dentures, and dental implants.
Porcelain Dental Crowns
With dental crowns, physical discomfort associated with damaged teeth will be a thing of the past. Crafted from strong, durable porcelain, dental crowns are customized to cover the entire surface area of a tooth in order to restore it to its normal size.
In addition, dental crowns strengthen the teeth and can be used to reinforce teeth that are cracked or structurally weak. Dental crowns can also be used to hold loose fillings in place as well as to conceal misshapen or discolored teeth.
"The entire staff is fabulous; the most wonderful clinic I've ever been to."
-Patti Tannis, Restorative Dentistry Patient
Dental Bridges
Have you noticed strain when you bite? Or do you have difficulty speaking because of misaligned teeth? If so, dental bridges may provide an excellent solution to your oral health problems.
Almeida & Bell Dental Cosmetic, Implant & Sedation Dentistry in the Denver area uses both removable and fixed dental bridges, or partial dentures, to fill gaps created by a missing tooth or teeth.
Removable dental bridges usually consist of replacement teeth attached to a gum-colored base, which are connected by a metal framework that holds the dentures in place in the mouth. By contrast, fixed dental bridges are held in place by dental crowns that are customized to fit over the natural teeth on either side of a gap. These dental bridges are then cemented into place so that they cannot fall out or be removed by hand.
Not only do dental bridges fill in the spaces created by missing teeth, they prevent surrounding natural teeth from changing position. This protects your remaining teeth as well as your oral health.
Full Mouth Reconstruction
Dental Inlays and Onlays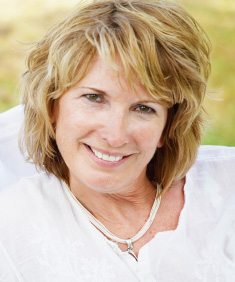 More conservative than dental crowns, inlays and onlays are two methods of restorative dentistry treatments involving normal tooth structure after decay or other damage. Inlays and onlays are known as indirect fillings because, unlike standard fillings that are completed in a single dental appointment, they are crafted from durable porcelain in a laboratory and bonded to the surface of the tooth during a second appointment. Unlike standard fillings, inlays and onlays do not weaken the tooth structure, but actually strengthen it. Once the restorations are in place, the tooth can bear 50 to 75 percent more chewing force. The primary difference between inlays and onlays lies in where they are placed; inlays are intended to repair damage within a tooth while onlays are customized to cover the tooth's outer surface area. Both inlays and onlays are effective in repairing relatively extensive tooth decay or damage without having to replace the whole outer portion of the tooth, as with dental crowns.
Dentures
A denture is a removable replacement for missing teeth and surrounding tissues. At Denver's Almeida & Bell Dental Cosmetic, Implant & Sedation Dentistry , two types of dentures are available: complete dentures and partial dentures. Complete dentures are used when all the teeth are missing, while partial dentures are used when some natural teeth remain.
Complete dentures can be either "conventional" or "immediate." Made after the teeth have been removed and the gum tissue has begun to heal, conventional dentures are ready for replacement in the mouth about 8 to 12 weeks after the teeth have been removed. Unlike conventional dentures, immediate dentures are made in advance and can be positioned as soon as the teeth are removed. As a result, the wearer does not have to be without teeth during the healing period.
Dental Implants
The dental implants you will receive from Almeida & Bell Dental Cosmetic, Implant & Sedation Dentistry of Highlands Ranch look and feel so natural that you may forget you ever lost a tooth. No longer do patients have to hide their smiles because of spaces from missing teeth or ill-fitting dentures.
Dental implants are replacement tooth roots that your Lone Tree Dentist — Dr. Adam Almeida or Dr. Paul Bell — places into the jaw to hold a replacement tooth or dental bridge.
While high-tech in nature, dental implants are actually more effective in preserving the structure of original teeth than traditional dental bridges because dental implants do not rely on neighboring teeth for support.
Contact Almeida & Bell Dental Cosmetic, Implant & Sedation Dentistry to Restore Your Smile!
Are you interested in learning more about our restorative dentistry procedures? We offer a range of options, including dental crowns, dental bridges, inlays and onlays, dentures, and dental implants. If you'd like to set up a consultation, our skilled dentists, Dr. Adam Almeida and Dr. Paul Bell, are available in both Denver and Lone Tree.
Don't hesitate to give us a call at 303-858-9000 today. We're here to assist you with all your dental needs.