IV Dental Sedation in Lone Tree and Denver, CO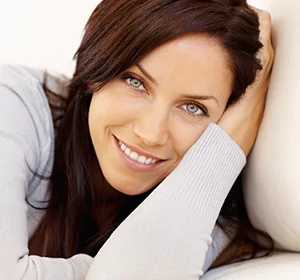 Are you letting anxiety get in the way of regular dental check ups? Are your teeth suffering because you fear going to the dentist? By choosing IV sedation dentistry when you schedule your next dental appointment with a Highlands Ranch sedation dentist at Almeida & Bell Dental Cosmetic, Implant & Sedation Dentistry in the Denver area, you can now experience high-quality dental care while feeling relaxed and worry-free.
IV sedation dentistry works with anti-anxiety and sedative medication that calms and relaxes while keeping you awake. Sleep dentistry uses conscious sedation which produces an almost amnesiac effect while still allowing your physical reflexes to function.
You can feel safe and calm before, during, and after your visit to our sedation dentist in Lone Tree. You may walk away with hardly a memory of the visit!
Dental Anxiety
Do I Need IV Sedation Dentistry?
While there are no specific qualifications for sedation, the majority of patients who request anti-anxiety medication or IV sedation experience one or more of the following symptoms:
Anxiety or fear of dental visits.
Sensitive gag reflex.
Neck or back problems.
Soreness or discomfort after sitting in dental chair.
Difficulty numbing with local anesthetic.
A need for a significant amount of dental work in one visit.
Apprehension about needles or pain.
Benefits of IV Sedation Dentistry in Denver, CO
Relieves Pain: While IV sedation does not contain pain relievers, studies show that high levels of anxiety reduce pain tolerance. Therefore, as sedation dentistry reduces your anxiety, your pain tolerance should naturally increase. Sleep dentistry is always accompanied by a local anesthetic for procedures that would require it without sleep dentistry. This way, you know you will be comfortable.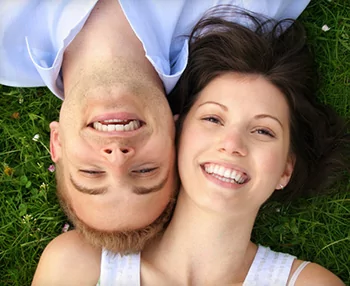 Maintains Alertness: Although sedation dentistry is often referred to as "sleep dentistry," it does not always cause patients to fall asleep. Most patients feel somewhat groggy and sleepy, but remain awake enough to communicate any pain or concerns to the sedation dentist.
Reduces Soreness: If you experience neck or back pain, sedation dentistry relaxes muscle tension so that you can sit comfortably in the chair, reducing soreness afterwards.
Offers Safety: IV sedation is considered one of the safest forms of sedation dentistry because it allows you to feel calm and relaxed while still keeping your natural reflexes alert in case of an emergency. Our sedation dentist and his team at Denver's Almeida & Bell Dental Cosmetic, Implant & Sedation Dentistry near Highlands Ranch will also check your vital signs regularly throughout the procedure.
Safeguards Your Health: For those who generally experience extreme stress and anxiety during dental appointments, sedation dentistry reduces the risk of other health complications—such as heart problems, strokes, etc.—from occurring during the visit.
Ensures Excellent Care: Not only does sleep dentistry help you feel more at ease in the dental chair, but it also increases the quality of dental care because the sedation dentist can work more effectively when you are still and relaxed.
The Sedation Dentistry Experience
Initial Consultation: By calling our Lone Tree office to schedule a consultation with a sedation dentist, we can discuss the sedation option with you. After taking into account your medical history, current medications, and anxiety levels, we recommend the best way to help you feel at ease and comfortable.
IV Sedation: IV sedation produces calming and amnesia-like effects, and the medication is issued intravenously. IV sedation will take a little more time than a regular visit, but often more work can be accomplished because the effect is prolonged. Be sure to have someone pick you up from your appointment because you may still feel sleepy.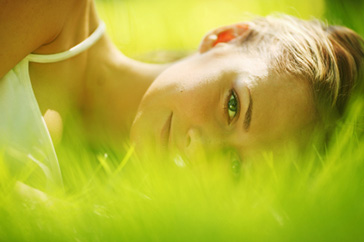 Throughout the Procedure: Because IV sedation does not numb your teeth, you will need a local anesthetic for most procedures. During your dental visit you should feel groggy and slightly oblivious to the dental work being done. You will still be able to breathe, talk, and move, but you may not remember much after your visit.
Recovery: Most patients report minimal side effects from sedation dentistry. However some experience dry mouth, hiccups, or nausea. Most patients feel alert and back to normal within a day of their visits to the sedation dentist.
Choosing the Right Sedation Dentist in Denver, CO
As one of the leading sedation dental practices in the Denver area, you can trust Almeida & Bell Dental Cosmetic, Implant & Sedation Dentistry as your sedation dentist.
Along with top-quality dental care, we offer a variety of amenities to create the most relaxing dental experience possible. In addition to a variety of music and DVD selections, we provide comfortable blankets during appointments and refreshing lemon-scented towels afterwards, if you choose. You can even call ahead and request our soothing back massage dental chair.
These resources, in addition to IV sedation dentistry, can leave you feeling safe, comfortable, and relaxed during your dental visits.
Find Soothing Options at Our Denver Area Dental Office!
To learn more about how sedation dentistry can alleviate your fears and benefit the quality of your dental visits, call a sedation dentist at our Denver or Lone Tree office today at 303-858-9000 or fill out the simple contact form on this page, and we will get in touch with you.