Root Canal Therapy in Denver & Lone Tree, CO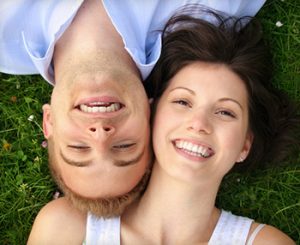 We know that root canals might not sound particularly appealing. However, once you've experienced the incredible relief from tooth pain that root canals can bring, we think you'll see what makes this procedure so important!
What Is a Root Canal?
Inside every adult tooth is a small amount of tooth pulp. When teeth are young and growing, this pulp is important; adult teeth, however, no longer need it.
It's fairly common for this tooth pulp to become infected, especially after the exterior of a tooth is cracked or damaged. When the pulp suffers an infection, a root canal can often solve the problem and alleviate your toothache.
The process generally goes as follows:
Meet with us to determine the cause of your pain and whether a root canal is right for you. We can also discuss how to keep you comfortable during your root canal procedure.
At your appointment, your dentist will carefully remove the infected pulp from the damaged tooth.
Once the pulp is gone, your dentist will sterilize the empty space left behind and pack it with a biocompatible material to prevent any further infection.
If necessary, we may recommend a dental crown to strengthen your tooth and protect it from further infection.
You can go home and enjoy eating, smiling, and speaking without pain!
Do I Need a Root Canal?
If you're experiencing any of the following symptoms, a root canal might be the solution:
Pain when biting down.
Severe toothaches.
Temperature sensitivity.
Tooth discoloration.
Swollen gums around the tooth.
Dental abscess.
If you've been dealing with any of these conditions or any level of tooth pain, come and speak with us about a solution!
Benefits of Root Canals
Root canals will not only get rid of tooth pain but can also improve your appearance and chewing ability. 
A tooth infection can discolor your tooth. Successful root canal procedures can result in a better-looking tooth once the infection is completely cleared out. An infected tooth is incredibly painful, which makes chewing a nightmare. Once we clear out the infection, you can chew comfortably again as you enjoy your favorite foods.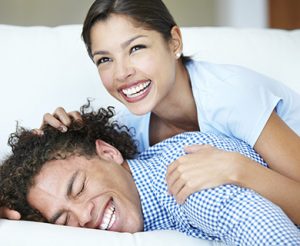 By banishing the swelling, discoloration, and pain that come with a tooth infection, you'll look better and experience more comfortable meals.
Relief from severe tooth pain is an incredible benefit, but there is another excellent reason to undergo a root canal procedure. We can save your tooth!
Infected teeth often need to be extracted, which has a negative impact on your oral health. We try to save your teeth whenever we can to save you from the harmful effects of tooth loss, and this procedure is a great way to do so!
Get Relief from Tooth Pain in Denver and Lone Tree, CO Today!
With years of experience behind them, Drs. Almeida and Bell can offer you professional root canal services along with comfort. We have a friendly, helpful staff standing by to relieve your toothache. Contact us today if you're experiencing tooth pain, so we can schedule an appointment to help you at our Denver or Lone Tree, CO office.