Botox® Treatment in Denver & Lone Tree
Botox® is a cosmetic injectable that targets wrinkles and fine lines, but did you know that it can also be a treatment for TMD? Botox® can soothe your TMJ pain and help your tense jaw muscles relax for fast TMD symptom relief.
What is Botox®?
The active ingredient in Botox® is botulinum toxin, or botulinum type A. Medical professionals have been using this ingredient in procedures for over 80 years. Time and time again, botulinum type A has shown itself to be safe and effective.
Botox® treatment is a type of intramuscular injection, which means it is applied directly to the muscles.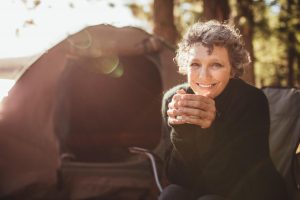 The areas that most patients treat with Botox® include:
Worry lines in the forehead.
Furrows between the eyebrows.
Sagging eyebrows.
Crow's feet in the corners of the eyes.
Frown and smile lines.
How Does it Work?
Botox® is injected into the facial muscles surrounding the areas indicated by the patient. Botox® relaxes the muscles, so they cannot contract.
Wrinkles and fine lines will quickly ease up and even disappear. The result is younger-looking, more confident patients.
Botox® is also preventative, keeping new wrinkles from developing and old wrinkles from deepening. With repeat treatments, results begin to last longer and longer.
Botox® can also improve your daily comfort. Patients with TMJ pain will find that this injectable treatment will relax the muscles around the jaw, therefore reducing discomfort.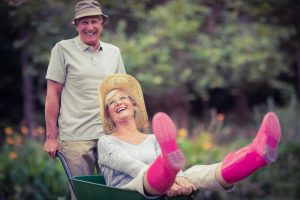 What Results Can I Expect?
You can expect to see full results in just 7 to 10 days after your Botox® treatment. You will see a decrease in the appearance in those wrinkles and fine lines that you choose to target during treatment.
The Botox® process is fast and uncomplicated. Results typically last 3 to 6 months but can be refreshed with a repeat treatment.
If you sought Botox® treatment for TMJ issues, you may experience headache relief, ease of jaw tension, and a generally pain-free day.
Am I a Good Candidate for Botox®?
If you want to create a youthful and attractive appearance, Botox® may be a good option for you. Botox® may also be a treatment possibility for those suffering from headaches and jaw pain.
Most individuals are candidates for innovative Botox® treatments! It is best to schedule a complimentary consultation with Dr. Adam Almeida at one of our two office locations to make the correct determination.
Call Almeida & Bell Dental Cosmetic, Implant & Sedation Dentistry Today!
It is amazing what Botox® can do for your appearance and your health. If you are interested in this remarkable treatment, call our office to schedule your complimentary consultation! We proudly serve patients at our office locations in Denver and Lone Tree, CO.