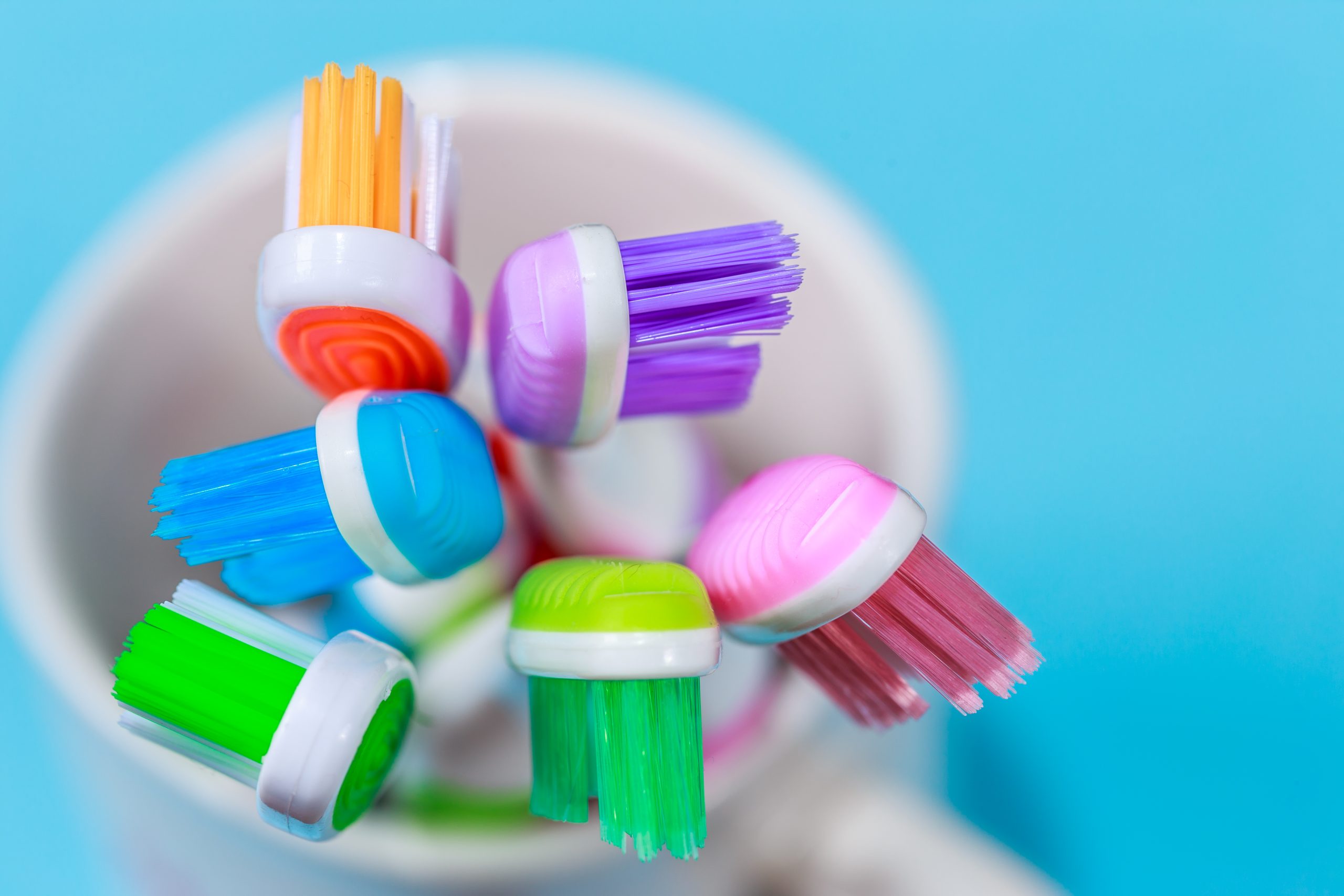 Brushing and flossing your teeth twice a day is one of the best things you can do to maintain good dental health. You've probably heard us say that more than once, at Almeida & Bell Dental Cosmetic, Implant & Sedation Dentistry in Lone Tree CO.
Not many patients like to admit it, but studies show that some people have a hard time working regular brushing into their daily schedule. If that sounds like you, please keep reading. Our team has put together the five best tips to help turn brushing into a habit.
Five Tips
In plain sight: Leaving your toothbrush where you're sure to see it will remind you. In a cup on the bathroom counter, or in a holder just by it, are tried-and-true techniques.
Find a toothbrush you like: Leaving it in plain sight is part one. Part two? Choosing the toothbrush that's perfect for you! A brush with a comfortable handle can be a pleasure to use.
Toothpaste, too: There's a wide selection of toothpaste out there. You may want something specific, like a sensitive-teeth paste, or one that whitens. Just make sure you like the flavor and that it contains fluoride. Read the label!
Make it fun: Making the process enjoyable is a great motivator. One good idea is listening to your favorite music when you brush. Or brushing while you watch TV or listen to a podcast. This will help associate the process with entertainment, making you forget you're even brushing your teeth!
Put it on your to-do list: A lot of us are motivated by lists. Having a to-do list of daily activities that includes brushing might encourage you to pick up the toothbrush. It can be satisfying to check off another item on your list.
That's five. A few more: Set an alarm. Brush in the shower. Right after breakfast. Right before bed.
Whatever works! Brushing doesn't have to be the same for everyone. At Almeida & Bell Dental Cosmetic, Implant & Sedation Dentistry in Lone Tree CO we want all our patients to have clean teeth and healthy gums. Brush twice a day, remember to floss, and see us for regular checkups. People from Highlands Ranch, Denver, and Littleton come to our practice for cosmetic and general dentistry. Contact us to schedule an appointment today!
Contact Almeida & Bell Aesthetic Dental Center:
Location (Tap to open in Google Maps):
ArticleID 7779