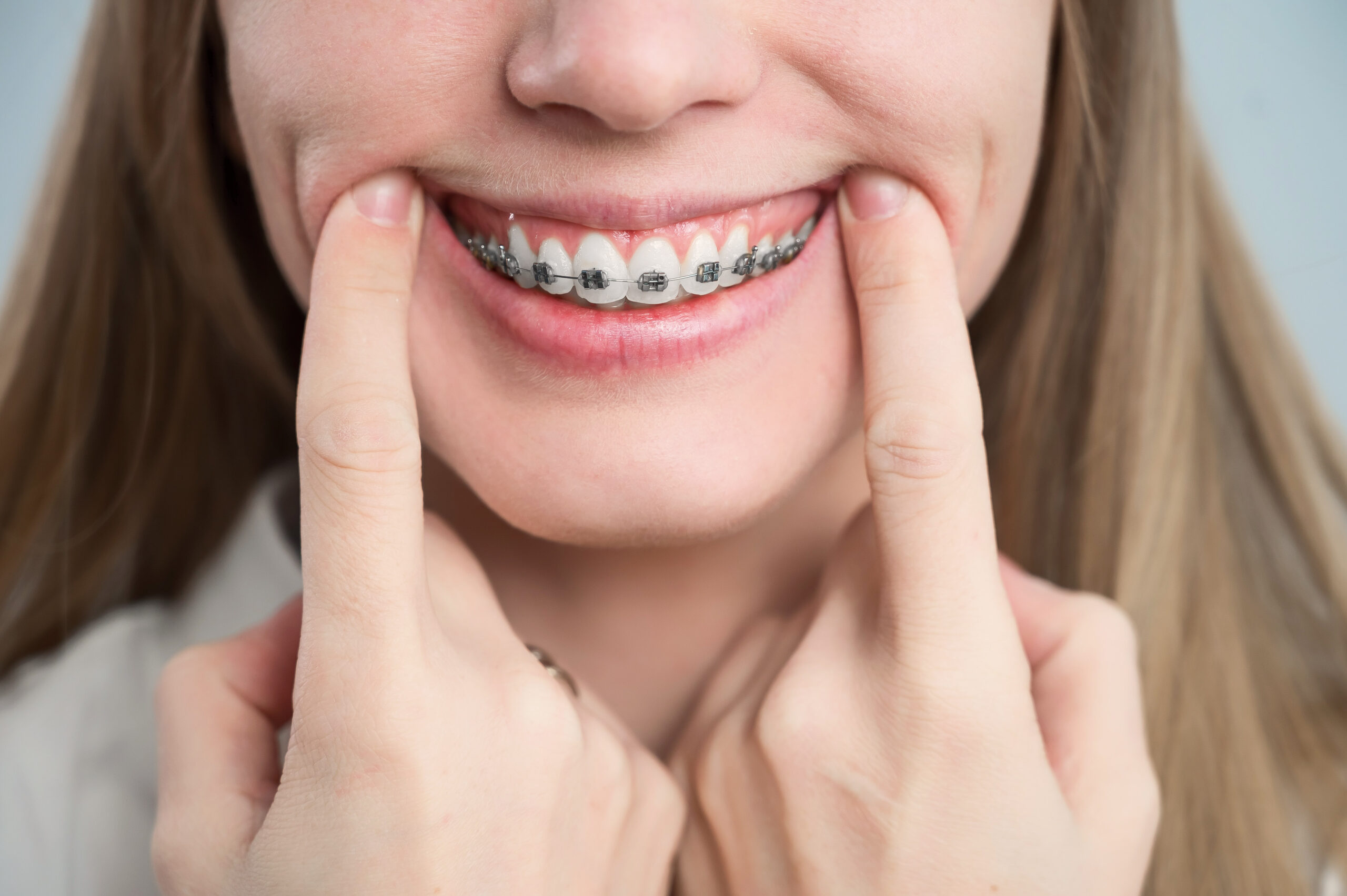 The dental health of our patients is always our top priority at Almeida & Bell Dental Cosmetic, Implant & Sedation Dentistry in Lone Tree CO, which is one reason why we have written this article for patients who wear traditional braces. People who wear braces may think the process is just about straightening their teeth. But perhaps more important is that, by changing teeth alignment, braces create an ideal bite.
Here are some other important things to remember about traditional braces:
Your daily regimen of brushing and flossing will be different with metal braces. Getting food debris stuck in braces is a common hazard so you'll need to be extra vigilant. Flossing in particular will be more of a challenge than usual. We recommend adding a water flosser to your arsenal.
Traditional braces are uncomfortable at first, but most patients get used to them after a few weeks. The plain fact is that with conventional metal braces, there are two rows of brackets affixed to teach tooth. The braces are periodically tightened, which is how teeth are brought into alignment. This too can bring added discomfort, but it's only temporary.
Some patients have a slight lisp after getting braces. In fact there's almost no way around having your speech impacted in some way because of the braces. But humans are nothing if not adaptable, and the majority of people adjust. Just as important as that: you'll have an ideal bite.
At Almeida & Bell Dental Cosmetic, Implant & Sedation Dentistry in Lone Tree CO, we have helped patients from Highlands Ranch, Denver, and Littleton, who come to our practice for general and restorative dentistry. Contact us today!
Contact Almeida & Bell Cosmetic, Implant, and Sedation Dentistry:
Location (Tap to open in Google Maps):