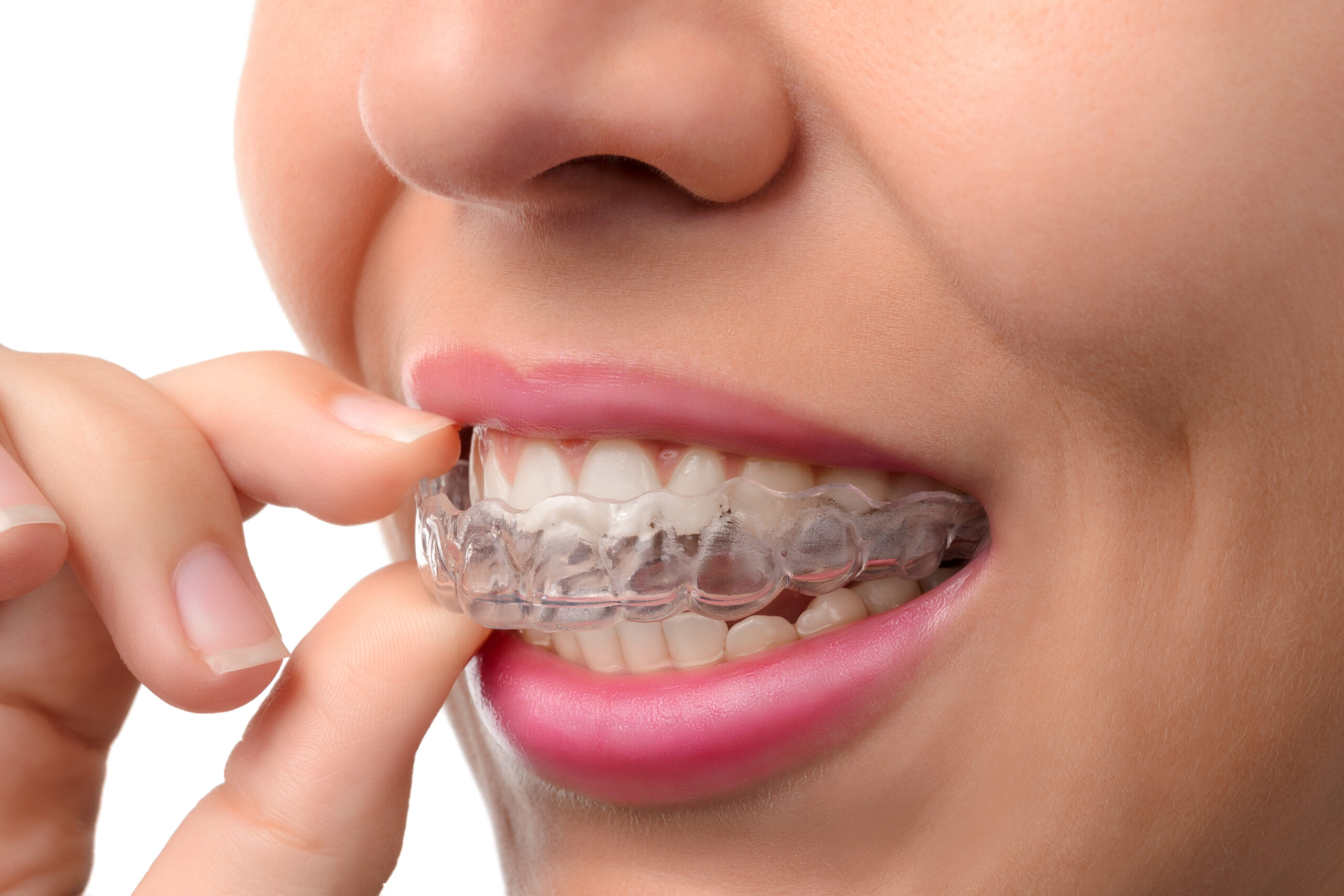 Orthodontics is focused on aligning the upper and lower teeth into an ideal bite. There are various orthodontic options on the market. At Almeida & Bell Dental Cosmetic, Implant & Sedation Dentistry in Lone Tree CO, we know the hygiene and comfort issues that arise from traditional orthodontics, like metal braces and retainers. The metal is invasive and can often lead to aesthetic issues that make you forgo your smile. For these reasons, we offer Invisalign® clear braces.
Clear braces bring your teeth into proper alignment and make orthodontic treatment less conspicuous. The proper name for them is "aligners." They look a lot like an athlete's mouth guard. You wear a series of them to put pressure on your teeth, which is what brings them into alignment. Each new aligner is worn from one to two weeks. A new set changes the alignment and pressure slightly, so that in time, you have an ideal bite.
Some of the benefits of clear braces:
Inconspicuous: Since they're transparent, people standing just a few feet away from you may not even realize you're wearing them.
Removable: As noted, they must be worn most of the time. But you can take them out for meals and for flossing and brushing before bed.
A Lack Of Metal: Though approved for dental use, the metal in braces can be uncomfortable and an eyesore when looking in the mirror. With clear braces, you can subtly correct your teeth without anyone noticing.
Aligners are typically worn at least twenty-two hours a day. It may be tempting to remove them sometimes, but it is in your best interest to wear them for the recommended time.
To find out whether clear braces are right for you, please call us at Almeida & Bell Dental Cosmetic, Implant & Sedation Dentistry in Lone Tree CO to schedule a consultation. People from Highlands Ranch, Denver, and Littleton also come to us for other cosmetic dentistry options. Contact us today!
Contact Almeida & Bell General, Cosmetic & Sedation Dentistry:
Location (Tap to open in Google Maps):